Outcomes of the second Sector Pulse Survey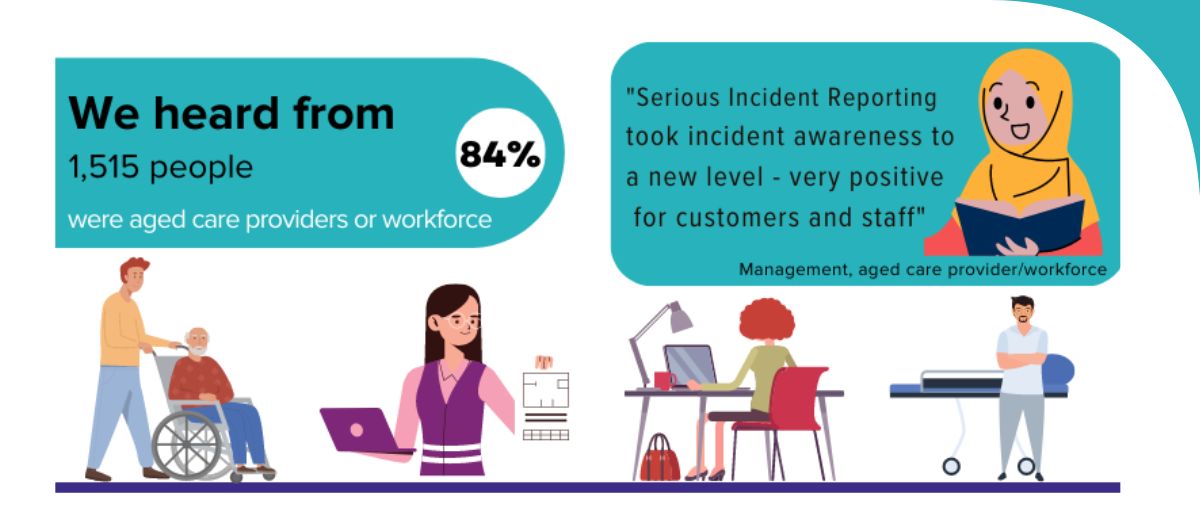 Summary
The second Aged Care Sector Pulse Survey was open for responses from 28 February to 21 March 2023.
We received 1,515 responses to the survey, with 84% of these being people from aged care providers and workforce. We had a good spread of responses from major cities, regional and remote areas and from management (39%) and frontline workers (48%).
The main concerns you reported were the pace and scale of change, increasing administrative burden, ongoing uncertainty and significant workforce challenges.
We are working on how we better support the sector. The immediate actions we've taken to address this feedback include:
publishing an aged care reform roadmap in June 2023, which will be regularly updated
increasing readers for our key communication product, the "Your Aged Care Update" newsletter
better targeted guidance materials for workers, and
increasing our engagement with local networks, channels and groups.
The infographic provides a high level summary of the results.
We will repeat the Aged Care Sector Pulse Survey on a bi-annual basis, with the next survey to be released in October 2023.
We read every comment in this survey and thank you for the time you have taken to respond.
The results are shared across the department and inform our approach to how we implement the reforms across the sector.
Thank you for your feedback and we hope to hear from you again in the next survey.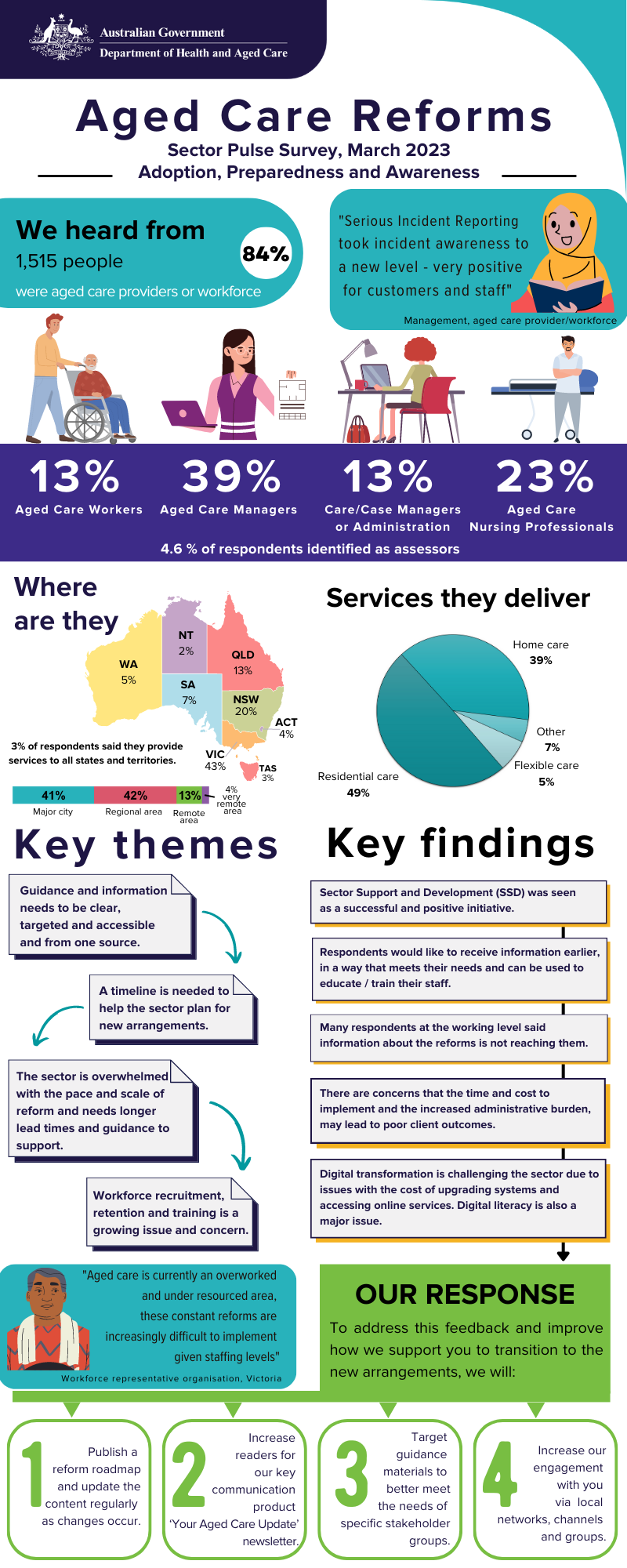 Let's change aged care, together
Every Australian should feel confident about accessing high quality and safe aged care, when and where they need it.
The changes mean older Australians will have greater choice and control, services that respect and meet their needs, and support to stay independent as they age.
To find out more and help design the changes, visit the Get Involved page or call 1800 318 209.